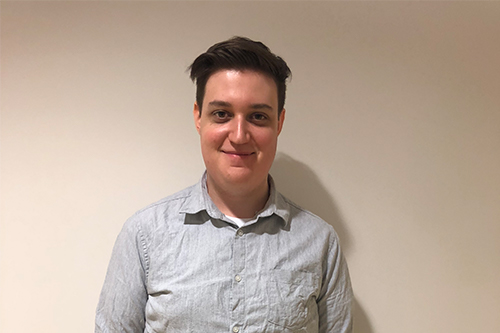 Meet the team -Gareth Stevens
In our first series of Meet the Team blog posts, we introduce you to our Service Desk Team Leader, Gareth Stevens.
Gareth joined the TOGIP team as a Service Desk Analyst in 2018 and during that time he has been busy working his way up the ranks to Service Desk Team Leader. He is responsible for managing the service desk team members, ensuring high standards of support to our client base and as well as providing technical assistance where needed. Gareth also gets involved in the recruitment process at TOGIP Recruitment, our newest shared service at TOGIP.
We caught up with Gareth to find out more about his journey with TOGIP and what he gets up to in his spare time.
Name: Gareth Stevens
Company Role: Service Desk Team Leader
Can you tell us a bit about yourself?
I grew up in Essex, then moved to Lincoln for university where I studied Economics. I've always had a strong interest in computing, gaming, and technology in general – which blossomed into my career path. My interests have stayed fairly consistent, mainly it gives me a way to keep in contact with old friends, who are now spread around the country like me.
When did you join TOGIP and what does your job as Service Desk Team Leader involve?
I joined TOGIP in August 2018 as a Service Desk Analyst, assisting our clients through 1st and 2nd line support. That role has evolved to where I am now, I'm still working directly with clients but I now manage my team of support agents day to day, assist with internal reporting, help train staff across TOGIP and its partners, and get much more involved in decision making.
How has your role developed during your time at TOGIP?
My role has developed in a quite natural way, as new avenues for learning or taking on more responsibility become available, I pursued them. To start with this was things like helping with internal IT issues and reporting, but within the last year TOGIP have supported my growth by providing me training in ITIL practices to further my role, as well as training in SQL to allow me to better support my team as well as clients.
What has been your greatest achievement at TOGIP?
I feel that my greatest achievement has been the development of my team, particularly members that have started under myself. One who has now been here a year has become very accomplished and confident, and the other a brand-new starter is well on his way, so far excelling.
We recently expanded our shared services at TOGIP with the addition of TOGIP Recruitment. How are you involved in the recruitment process?
In my role as team leader, I'm involved in the vetting of CVs from potential candidates, being a part of the interview process, and then finally training new starters.
What is the best thing about working at TOGIP?
In my opinion, the best thing is the people. The environment at TOGIP is friendly and relaxed, there's no big divisions where certain teams never speak like you get at larger companies.
How do you relax after a hard day's work?
A mix of cooking and video games, I've gotten into cooking some Japanese dishes recently and that's been really good fun! And playing with my cats!
What is your favourite quote?
"Even the good leaders make poor decisions, it's the best leaders that take responsibility for them."
Stay tuned for our next meet the team blog post.