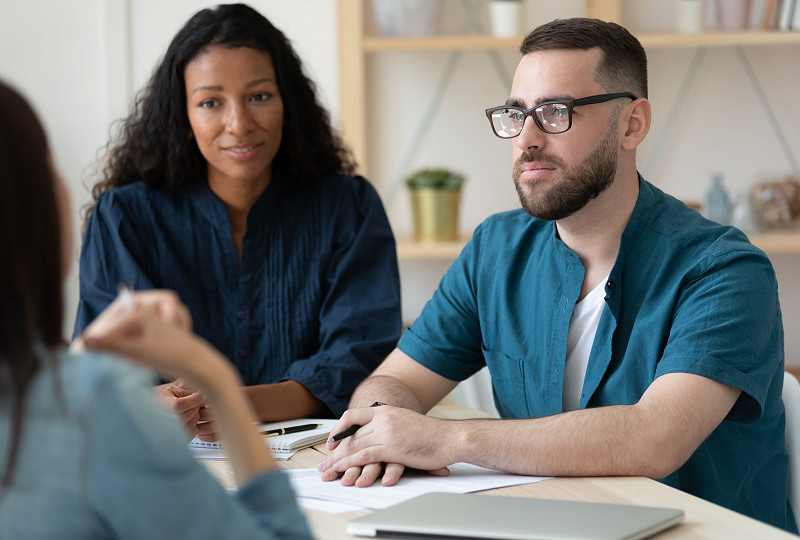 Why use a recruitment agency?
Recruiting can be a time-consuming task if you do not already have a dedicated team to handle this in house. Plus, the added pressure of competing with other employers to find the most skilled and experienced candidates can make recruiting even more difficult.
Partnering with a recruitment agency can be highly beneficial to your company, as they can relieve that pressure of filling a role efficiently and effectively.
Here are six advantages you can expect when you use a recruitment agency like TOGIP™ Recruitment.
1. High-quality talent
Recruitment agencies will take the time to understand what both the employer and candidates requirements are whilst also utilising talent pools to make a great match.
By handpicking quality candidates, an agency can ensure the candidates are capable and fit the companies culture.
2. Pay for what you use
For far too long, businesses hold onto individuals despite knowing they are not the best fit for their organisation. Due to the upfront cost incurred whilst recruiting and the fear that the money spent cannot be recovered beyond the probation period, businesses are often left with sub-optimal hires for a prolonged period until the inevitable happens.
To avoid this, TOGIP has launched their Recruitment as a service business model. Once our Recruitment Consultants have successfully found a candidate, you pay a monthly subscription based on the salary of the position you are hiring for.
If the candidate leaves your employment under their own accord at any time, you will NOT be required to pay the remainder of the candidate's subscription. In addition to this, should you wish to terminate the candidate's employment you will NOT pay any fees beyond their last payslip.
We believe our recruitment pricing model eliminates the up-front payment risk that you get with traditional agencies, giving you the freedom to explore your recruitment needs.
3. Faster hiring
You may find yourself in a situation where you need to fill a position urgently. As we mentioned above, recruitment agencies can utilise their networks to see who is looking for work, how capable they are, and what sort of salary expectations they have.
As such, agencies are ideally placed to be in the know and can operate as an intermediary between the two parties, allowing employers to free up time and monetary resources to help drive the business forward.
4. Extended reach
If you are looking for a particular niche skillset, you may find applications few and far between. Often, this can be down to not enough of the right people seeing your job advertisement.
One of the benefits of using a recruitment agency is that your vacancies get advertised on many different channels.
Not only is advertising to the right people achieved, but agencies will contact people who are not actively looking for a job and sway them into applying, which often turn out to be the best candidates.
5. Screening and interviewing candidates
The benefit of screening candidates before the interview stage can help narrow down applicants and eliminate any unsuitable matches from the process. During this stage, the recruitment consultant can conduct a background check to ensure all candidates put forward are suitable. When it comes to the final round of interviews, a recruitment agency can advise what interview questions to ask.
6. Industry insight
Using a recruitment agency can help you gain knowledge of expected salary rates, available skill sets, career expectations, hiring intricacies and market trends within your industry that you may not have known.
Employers don't need to go it alone when it comes to hiring. The benefit of a recruitment agency, such as TOGIP™ Recruitment, is they can help businesses and organisations access the skills and experience they need, in good time, without breaking the bank.
If you are looking for Finance, Marketing, HR, Sales, IT and Software Development, Customer Service or Ex-Forces, we'd love to help fill your next role. Email [email protected] or visit our contact us page.