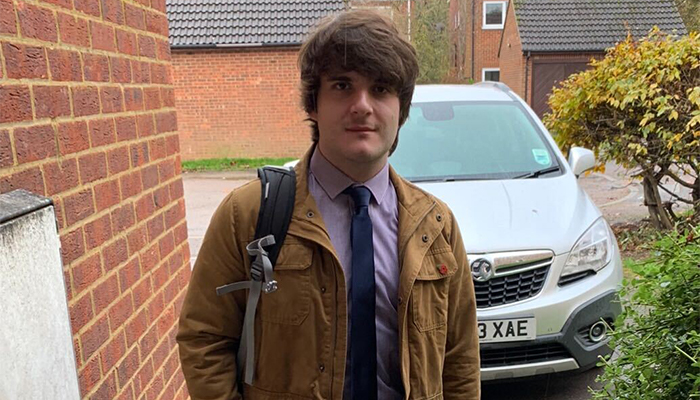 07 May

Meet the team – Matthew Ashworth

In our next meet the team blog post, we introduce you to Matthew Ashworth, Service Desk Analyst at TOGIP.

Matthew joined our friendly service desk team in 2019, after graduating from the University of Lincoln with a computer science degree. He is now using his love of technology to deliver an excellent standard of software support to our growing client base.

We caught up with Matthew to find more about his role at TOGIP and what he gets up to in his spare time.
Name: Matthew Ashworth
Company Role: Service Desk Analyst
Can you tell us a bit about yourself?
I've spent most of my life in Cambridgeshire. Finished a computer science degree at the University of Lincoln in 2019. I have a strong interest in technology and like to keep up to date with the latest news regarding any new developments. The combination of my degree and my interests made choosing a career path based around the use of computers a no-brainer. Aside from my interest in regular technology, I also have a strong interest in aviation and enjoy travelling to various air shows during the summer months.
When did you join TOGIP and what does your job as a Service Desk Analyst involve?
I joined TOGIP in November 2019. My job as a Service Desk Analyst means I help clients with their questions and problems either on the phone or online via email and live chat in a first line capacity as well as occasionally carrying out second line duties such as customisation of systems for new clients.
How has your role developed during your time at TOGIP? (please mention any training)
Initially, my role began with assisting in a first line role while I became acquainted with the software. As I gained more confidence in my skills, I gained more independence, which has helped to speed up problem solving and become entrusted with more responsibilities. As well as client support, I also help with the customisation of setups for new clients.
What's been your greatest achievement at TOGIP?
My greatest achievement at TOGIP (so far) is probably passing the initial probation period. Becoming a Service Desk Analyst at TOGIP is my first job since graduating and I could not believe how fast the first six months went as well as how positive this experience was. This made me feel I made the right choice in choosing to apply for TOGIP.
How do you relax after a hard day's work?
I like to relax after work by reading, playing video games, watching movies or going for a walk.
What's the best thing about working at TOGIP?
The environment is a really friendly one and everyone is great to work with. The service desk all get along and, with everyone having their own strengths and weaknesses, we all help each other out to solve issues should someone require a hand.
What's your favourite quote?
"To recognize that the greatest error is not to have tried and failed, but that in trying, we did not give it our best effort." – Gene Kranz